BREAKING NEWS – COMING SOON!!
Polk County is the recipient of the Foundation Forward Charters of Freedom. The term Charters of Freedom is used to describe the three documents, the United States Declaration of Independence, the Constitution, and the Bill of Rights, in early American history instrumental to its founding and philosophy.
 The Charters of Freedom construction project in Polk County is officially underway. Last week the Town of Columbus Public Works Crew prepared the site. James Smith, Chris Cochran, Ricky McGuinn, and Dewayne Elliott removed the old overgrown shrubs.Today (Tuesday 5/28) between 9:00 and 10:00am Don Ramsey of Foundation Forward and Robert Williamson, Columbus Town Council, measured out the foundations in Veteran's Memorial Park. By 11:00am Myron Steppe of Steppe Construction (Mill Spring) at the controls of his excavator had the foundations dug for the three permanent educational displays: the Declaration of Independence, the Constitution and the Bill of Rights. This community project is sponsored by the Town of Columbus and Polk County governments. No tax dollars are being spent to fund this project.
Materials for the Charters of Freedom project and most of the labor are being donated. Private donations are being accepted. Stay tuned for more project updates.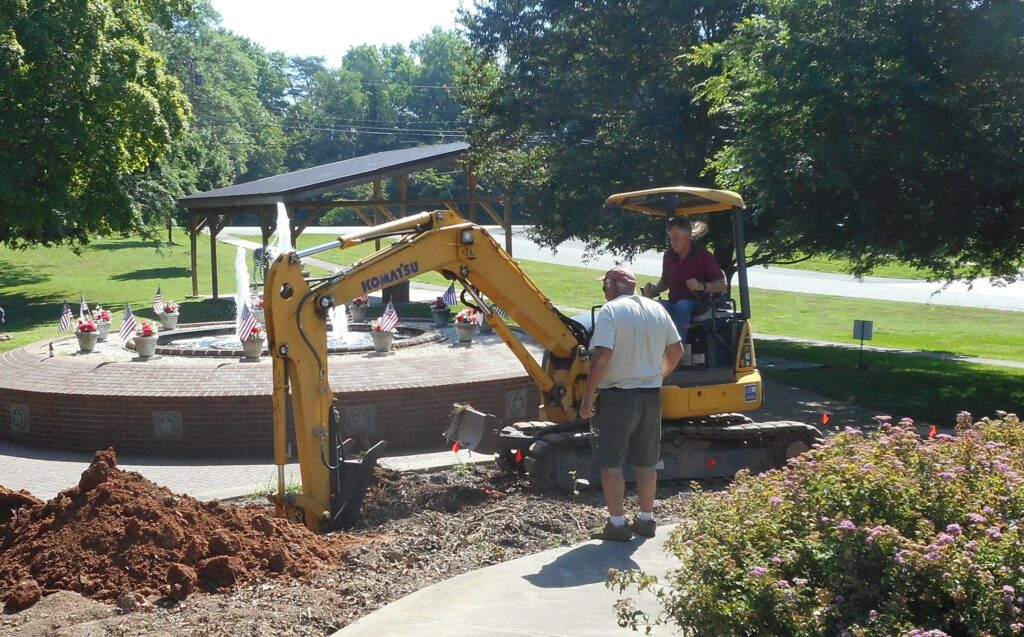 You can watch this video or read more about our project here.
~~~We Now return you to your regularly schedule website page ~~~
You are invited to enjoy a deeper personal experience with a leisurely stroll through our town. We hope our self guided walking tour delights, informs and engages all five senses. Come, Discover Columbus, and get energized by the scent, sound, and rhythm of the place we call home.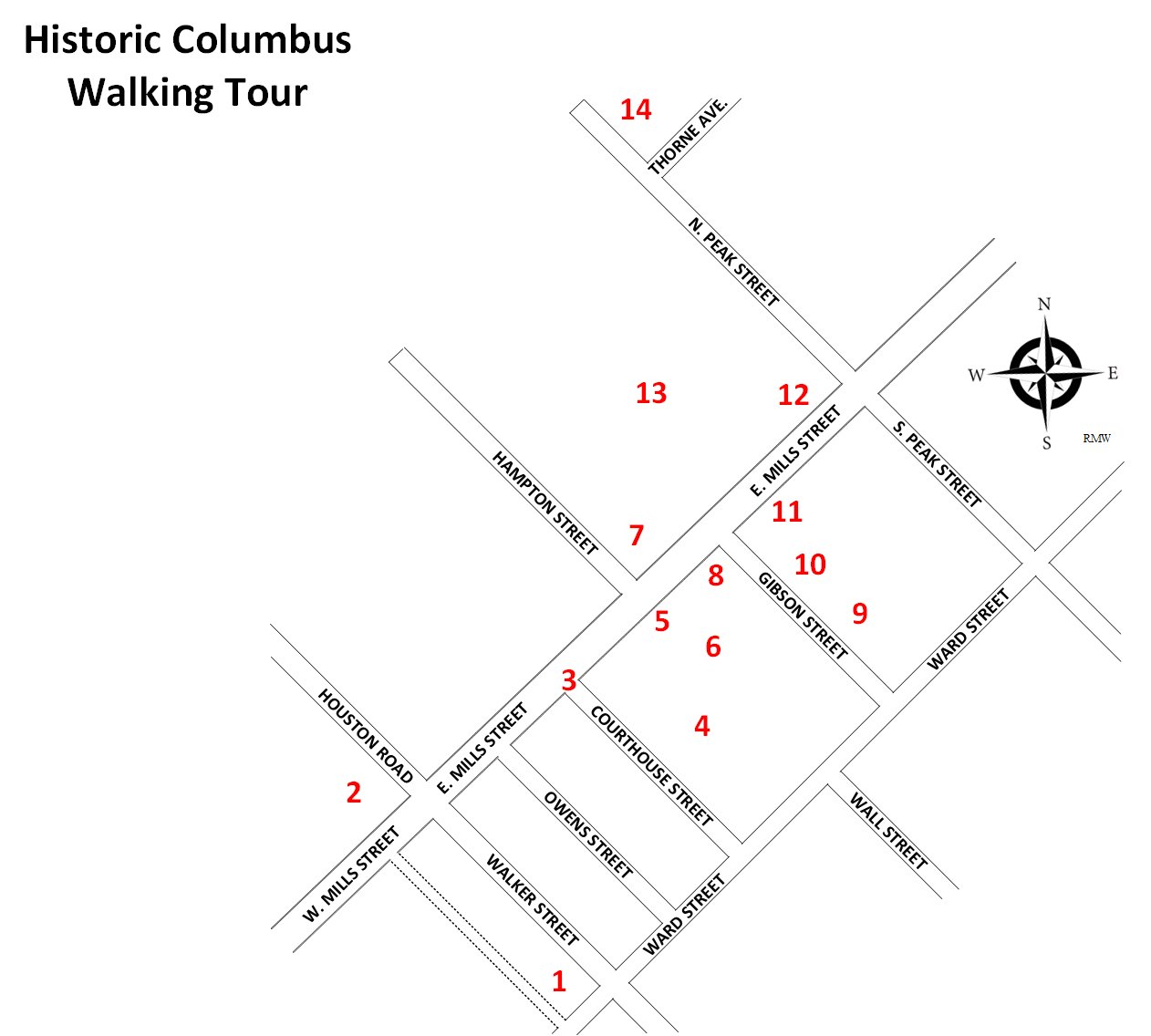 Click on the links below to learn more:
Want to see more? Please enjoy the video linked below – Cheers!
Getting to Know Us.
Our rich agricultural heritage affords access to a wide variety of fresh local produce, meats, cheeses and fish. This video by Kirk Gollwitzer of Natural Light Photograpy illustrates it beautifully – enjoy!