Welcome, we're glad you're here!

Looking for something to do? We've got it.
Come celebrate with us at these annual events.
Take a walking tour of our historic downtown.
Learn more about what to see and do when you visit here.
|————————————————————————————|
The Town Of Columbus proclaims April as Litter Awareness Month
Columbus is calling on all of us to step up our game and tackle the litter problem throughout the town and township. Lets answer that call – pick up trash on your walks, organize a Lose the Litter neighborhood effort. If you see folks litter let them know its not cool.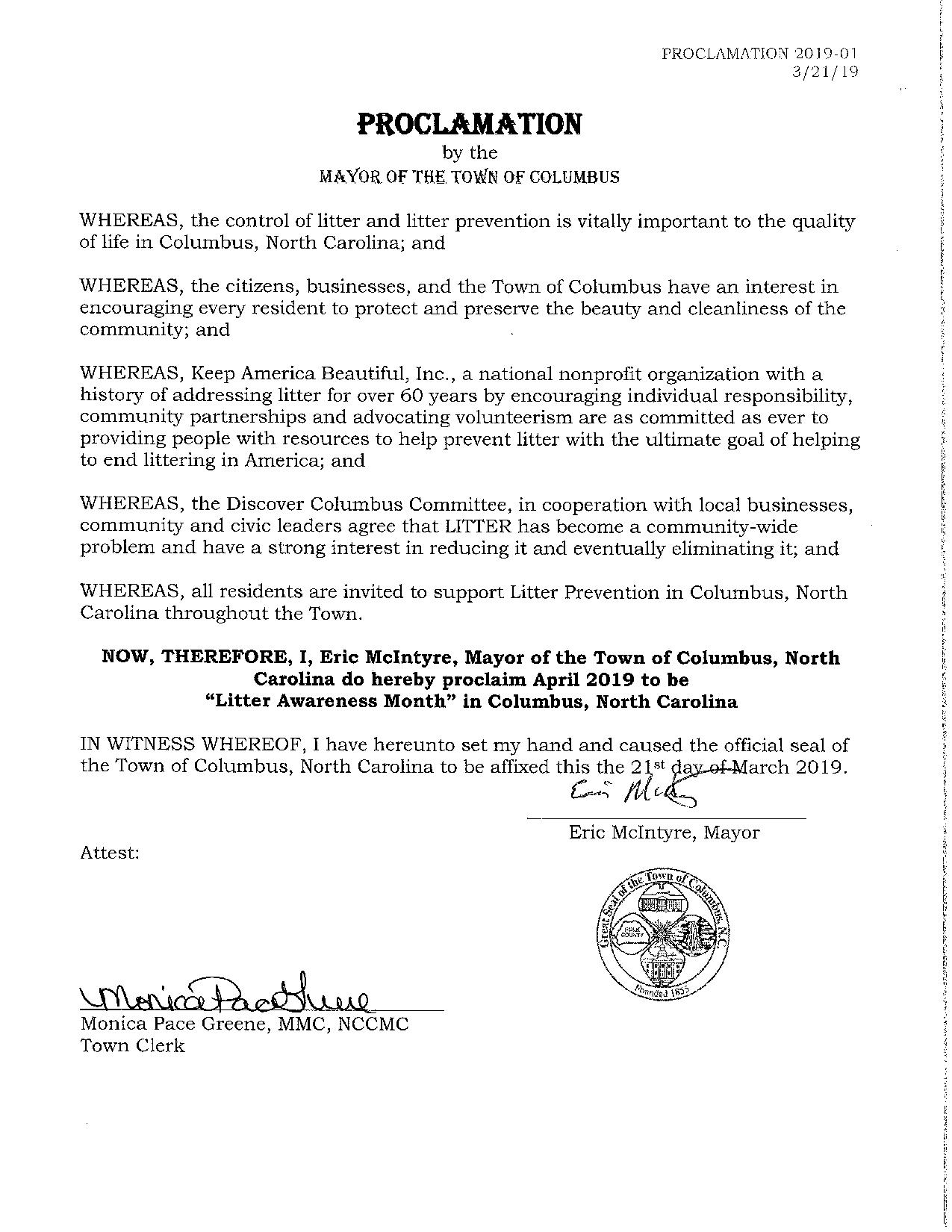 |————————————————————————————|
The Town of Columbus was formed in 1855 as the County of Polk officially became a part of North Carolina.  The Town itself was officially incorporated on February 2, 1 857. See more of our interesting history tid-bits here.